"Symbols of my country - my pride!"
May 29, 2018 at 11:00 in the Aktobe Medical College named after the Hero of the Soviet Union Manshuk Mametova held a round table devoted to the state symbols of the Republic of Kazakhstan on the theme: "Symbols of my country – my pride!"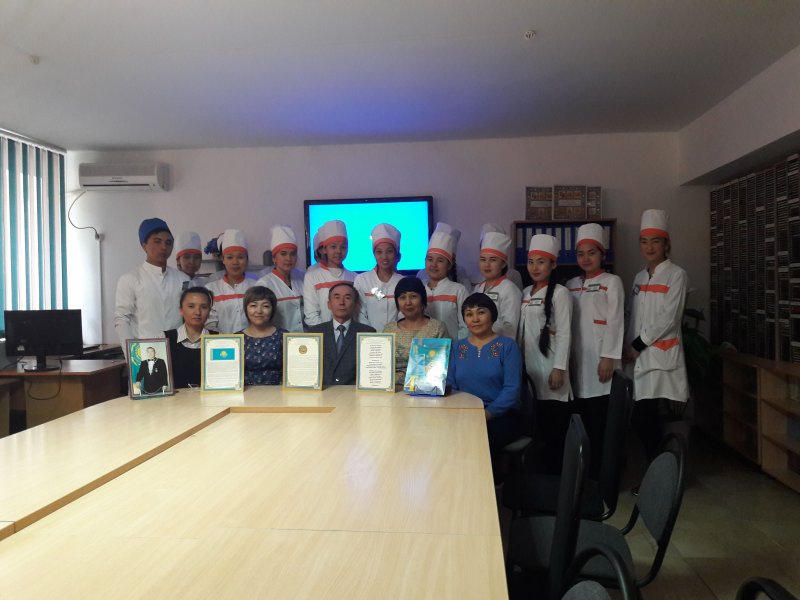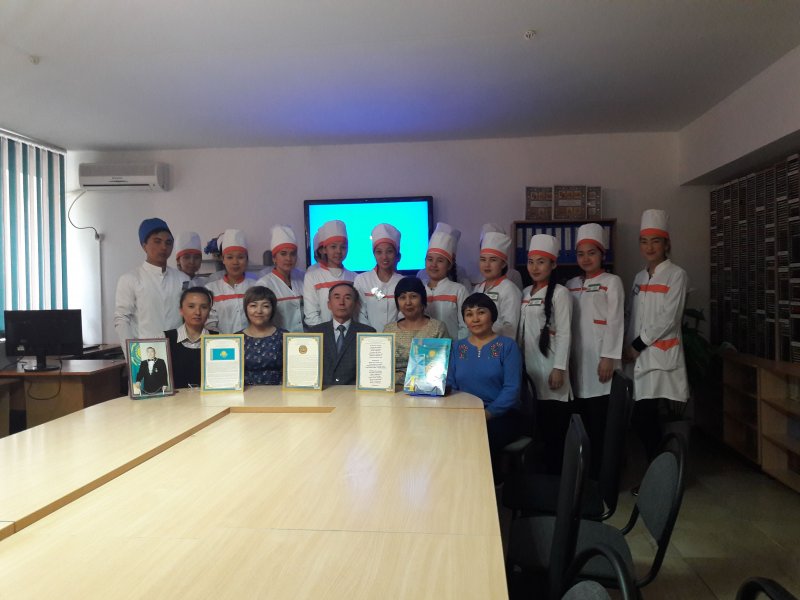 Deputy Director of Aktobe Medical College Samal Musaevna acquainted with Decree No. 337 of the President of the Republic of Kazakhstan dated June 4, 2007 "On Amending the Decree of the President of the Republic of Kazakhstan No. 382 of January 20, 1998″ On Professional and Other Holidays in the Republic of Kazakhstan " the Day of State Symbols is celebrated. This day will remain forever in the history of the country as the birthday of the new state symbolism.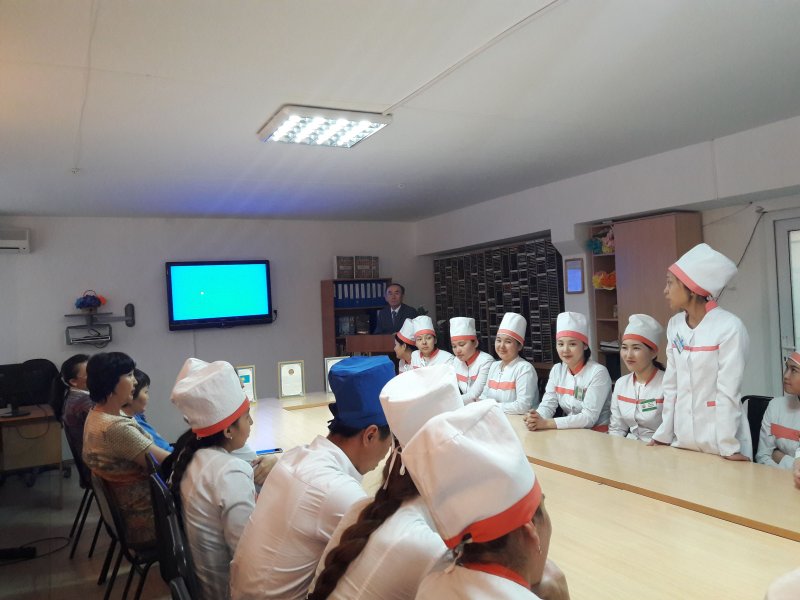 State symbols are one of the unshakable foundations of the state. The blue flag with the golden sun and the soaring silhouette of the eagle and the coat of arms, in the center of which is the image of a shanyrak, as a symbol of the common house for all Kazakhstanis, showed the world the image of a new independent state called the Republic of Kazakhstan. All Kazakhstani people took part in the creation of new symbols, and this was not so much a struggle for victory and prizes, as a vivid testimony of Kazakhstan's patriotism. Coat of Arms, Anthem, State flag is the face of the state. Throughout the world, citizens turn their gaze to state symbols as signs of the unity of the people.The symbols of our state are indisputable evidence of its independence, unity of the people and power, thus expressing a certain state idea of the Kazakh democracy, consolidation and aspiration to universal human values. It's hard to make anyone proud of state symbols, but every citizen should know and respect them, if he considers himself to be a patriot of his country.