Strong family against drugs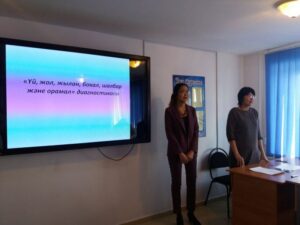 This year 14 on the April, under the supervision of the head of the department "Laboratory diagnostics" Tobazhanova R.R, an open event on theme  "Strong family against drugs" was held with the participation of students and parents.Purpose: to explain to parents that the best future is a future without drugs, to teach them how to preserve family values,
to strengthen feelings and respect between parents and children. At the event, the speakers covered the issues of drug addiction, the importance of family traditions. The psychologists conducted trainings with parents, gave psychological counseling with video demonstration.