Meeting with an epidemiologist
In 2018 of November, teachers of the Department of Nursing held a meeting with the doctor-epidemiologist of the Aktobe Regional AIDS Center Baymenova Lyazzat Utarbayevna, on the theme "AIDS and HIV".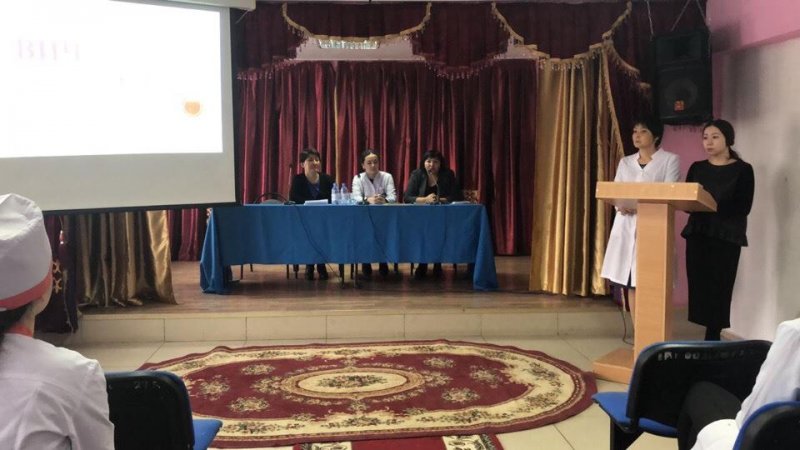 Purpose of the event: To help students avoid harmful habits and to become healthy people who will be the foundation of the future, by opening AIDS harmful to human life.
During the meeting, Lyazzat Utarbayevna shared her impressions with the students about the prevention of acute AIDS, the ways of its transmission, its protection, which threatens human life. Teachers of the college acquainted the students with a lot of information, showing the film "Dream", devoted to AIDS theme for the formation of a healthy lifestyle. The event was attended by the head of the Department of Nursing, Tleulesova Veners Ismailovna.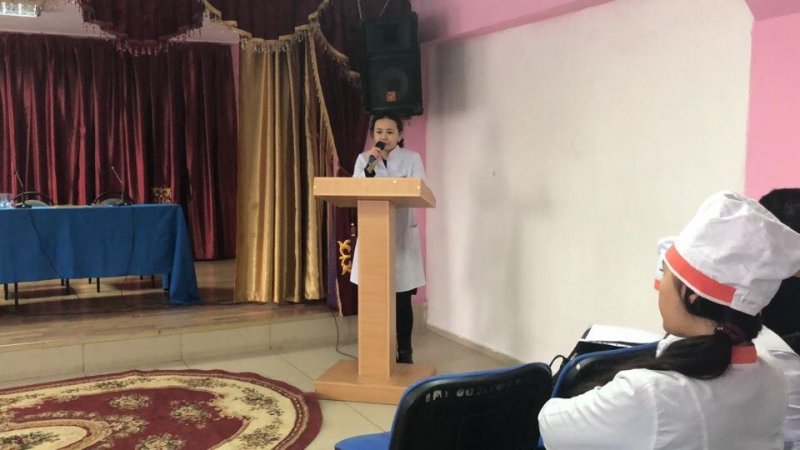 The end of the event was summed up by the training. The students showed interest and showed their activity.