Kind leader of an era of independence
   The 29 of  November, a roundtable discussion was held on the theme of «The wise leader of  the Independence era», didicated to the Day of  the First President, the 1 of December at  the  Aktobe Higher medical college named  after  the hero of  the Soviet Union Manshuk Mametova.Purpose of  the event: the younger generation is a talented person  of  the nation's  leader  learning  about  the appearance of  a  leader  of  the nation, who has  made the country stronger and  honored  its  image to the world.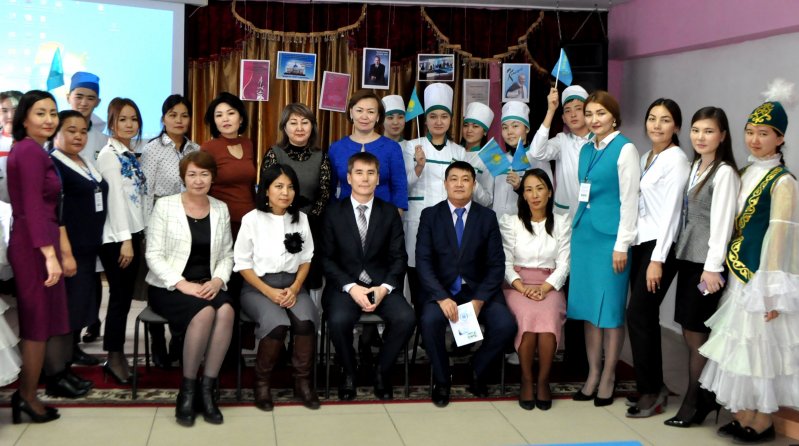 The history lecturer L. Abdullina's first report on the theme «The great Kazakh Head of  the state» for  improvement of  the Leadership of  the President of  the Republic of  Kazakhstan Chief  speacialist of  innovative division of  the Institute of Pedagogical State Development of Aktobe – Bektengaliev Serik Askaruly and candidate of  history of  the K. Zhubanova State University Maden Asylbek Torehanuly questioned.
The master of  economics Smadyarova Kunaiym Smadyarkyzy and the employee of  the Regional History Museum of Aktobe the Shalmanovs presented  the leader of  the national  leader  in  the Aktobe school  Giffed Children  named after  M.Kusainov. At  the end of  the event, the college was decorated  with songs of  younger  people.